When you empower your health plan, everyone benefits
With the most advanced AI, you get a deeper learning and a deeper understanding of health matters leading to better choices and lower costs. Brokers, employers and members all get ahead with predictions to prevent illness, solutions that radically reduce health plan costs and a SMART system that makes it all easy.
Explore the SMART Health Plan Services System
Get ahead of future costs. Target high risk members with early intervention and proactive support. Identify and eliminate costs excesses and inefficiencies. Many reasons it pays to Marpai.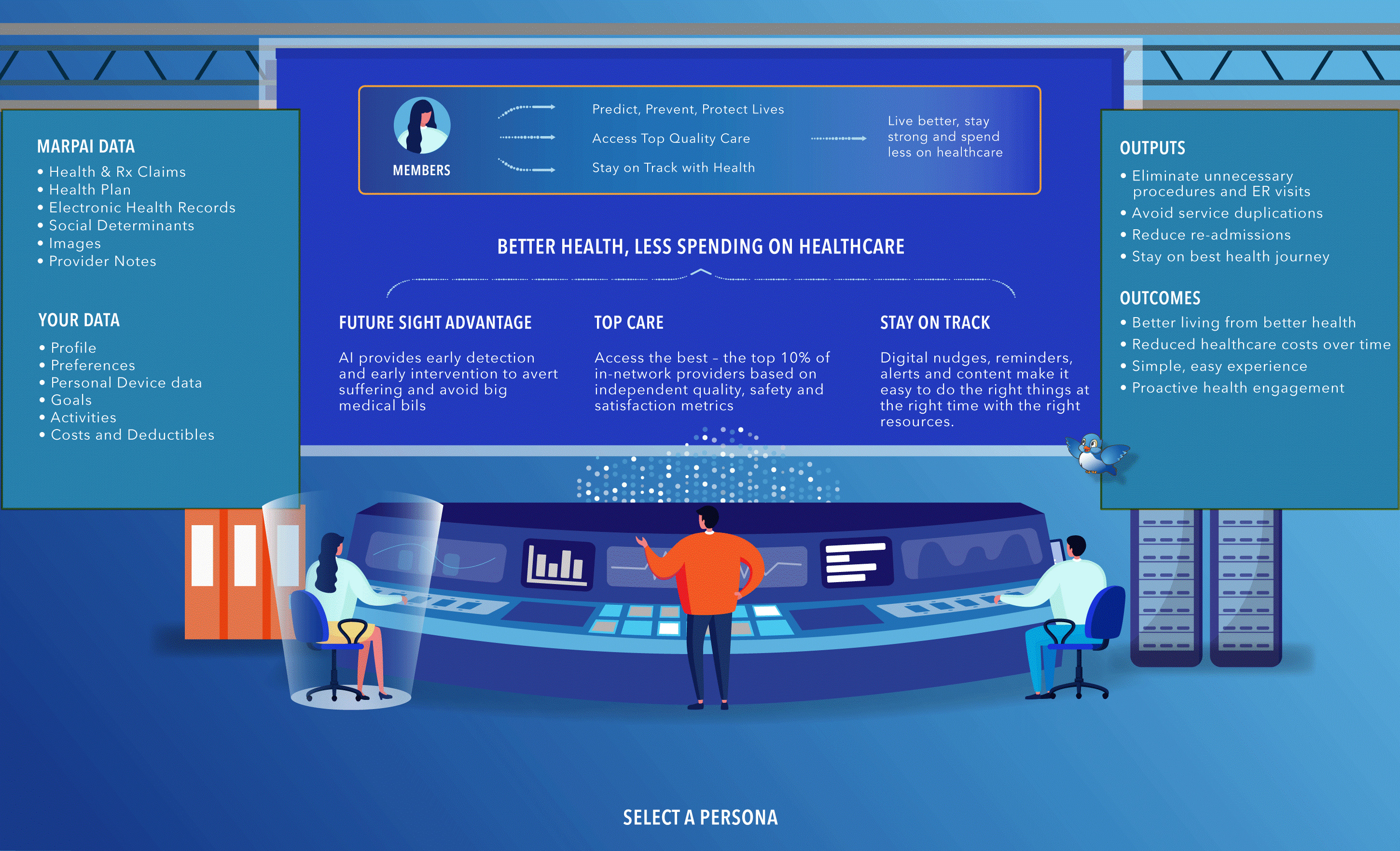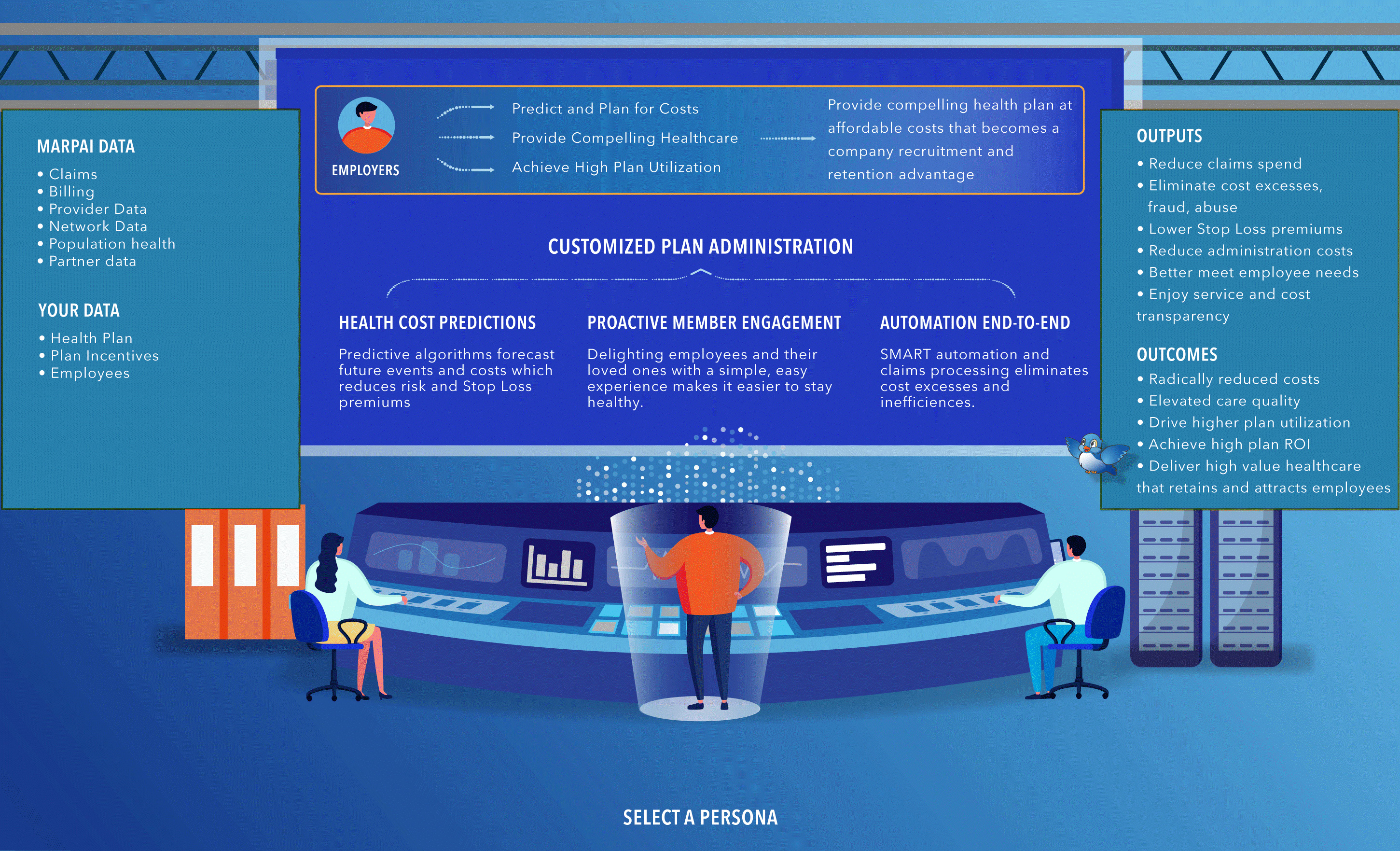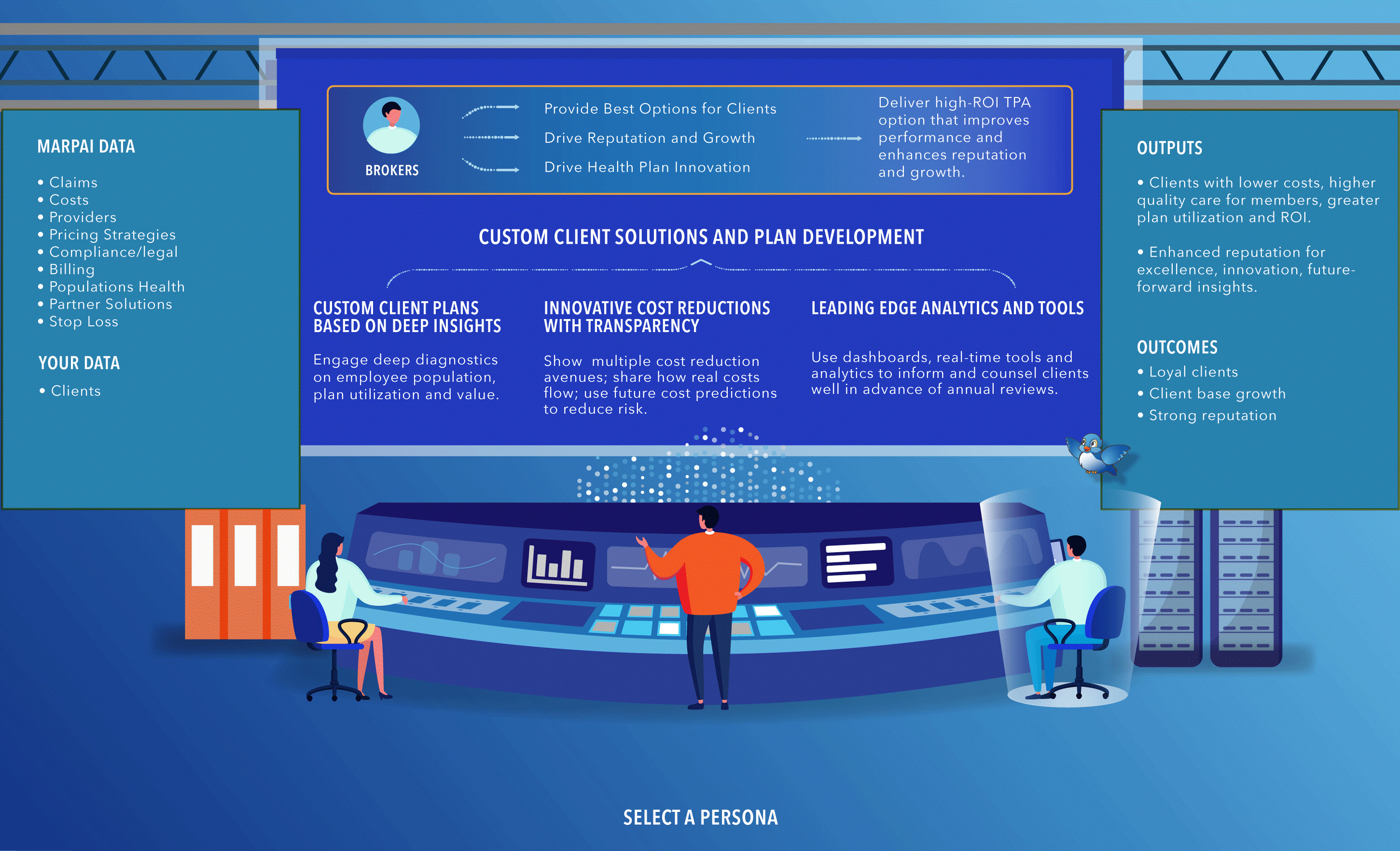 Marpai Health Plan Services Stack
What Sets Us Apart